Welcome to the world!

Our new baby is finally here! We're going to use this site to share the experience with everyone, including the preparations we made before the arrival, how the birth went, and how things have been going since. Don't worry, there will be lots of pictures!
We have a whole page of photos. Just click on the photo album link at the top right. Give it a minute or two to load.
I'll be adding photos every couple days if you want to check back.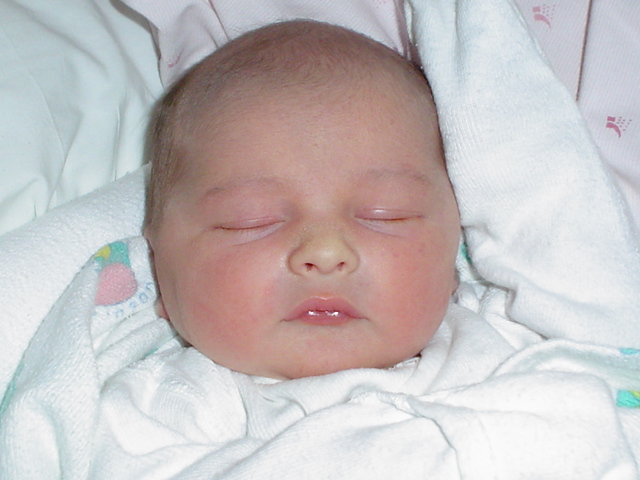 Vital Statistics
Date of Birth: 11/09/03
Time of Birth: 4:38 pm
Place: Waterville, Maine
Weight and Length: 7 lbs. 10 oz. 20 inches